Cherry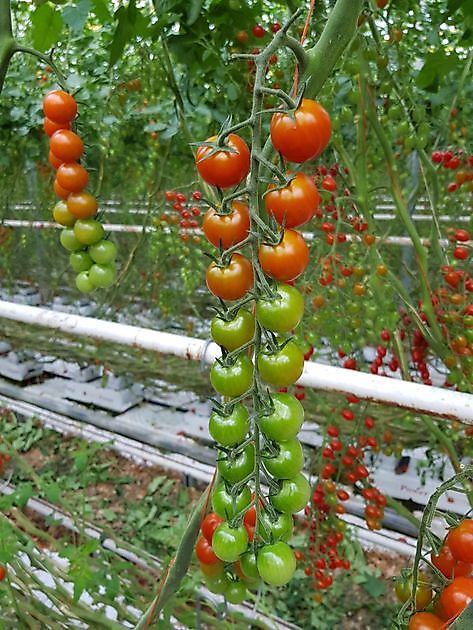 Loose and vine cherry: Red, brown, yellow, brown-stripe
HW Seeds has an entire selection of cherry tomatoes in various colours and sizes. Our cherry tomatoes' specific characteristics are as follows:
- Beautiful shiny fresh vines
- Regular cluster structure
- Also ideal for harvesting loose
- Strong growth and good cluster formation
- High production
- Firm fruit
- Good shelf life
- Low crack susceptibility
- Succulent and fruity taste
- Good balance between sweet and sour
Available in several colours, from delicious deep red tomatoes with strong green crowns to very sweet brown varieties with a long shelf life. They are suitable either as a snack or for cooking.

Download PDF: productsheet_hw100_eng.c.pdf

Download PDF: productsheet_kazuti_eng.pdf

Download PDF: productsheet_hw201_eng.pdf

Download PDF: productsheet_hw204_eng.pdf

Download PDF: productsheet_hw206_eng.pdf

Download PDF: productsheet_acapulco_eng.pdf

Download PDF: productsheet_nordico_eng.pdf
If you would like more information about our tomato varieties, please visit this page