Culinary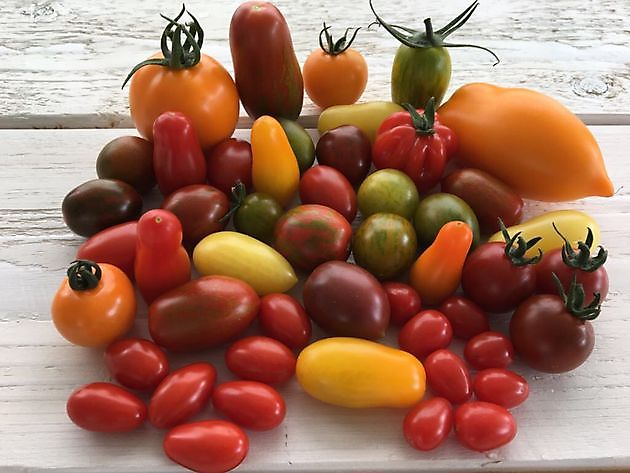 Culinary varieties: Dip Tomato, Granny Crunch, Coeur de Boeuf and brown-green stripe
A selection of different varieties specially developed for this sector, including:

Dip Tomato
A beautiful, oblong tomato with a red/orange colour. Ideal for salads, but even more suitable for use as a dipping tomato. They are also very easy to slice. A delicious tomato with a good shelf life.

Granny Crunch
Green tomatoes are normally considered unripe and not to have gained their colour yet. But this tomato is ripe and has a very pleasant taste. We have named it after Granny Smith - and not just on account of its colour but also due to its extremely firm bite. Eating this tomato is an experience in itself.

Coeur de Boeuf
"Coeur de boeuf" is French for "beef heart". HW Seeds's Coeur de Boeuf is a smaller version. A tomato that is packed with flavour, with a good shelf life and firm flesh - a feast for the eyes as well as being delicious.
Ideal for use in salads with mozzarella and ricotta, as the flavours go together very well.

Brown-green stripe
A firm tomato that we have nicknamed the "gobstopper" due to its beautiful stripes. Great taste and looks wonderful - a really special combination. Also ideal for mixing with other tomatoes. Very striking, this tomato offers something completely different to regular tomatoes. PDF sheet.

Download PDF: productsheet_arabica_eng.pdf

Download PDF: productsheet_hw220_eng.pdf
If you would like more information about our tomato varieties, please visit this page