Possibilities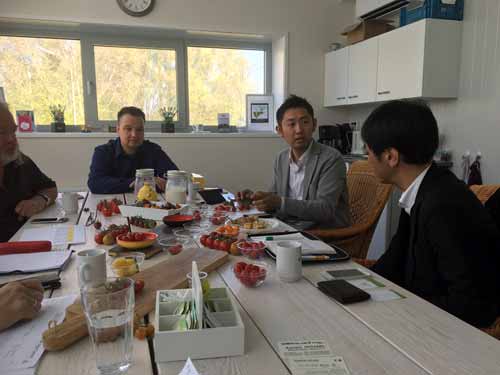 In addition to offering a wide range of high-quality tomatoes, HW Seeds also offers you the possibility of having your own variety developed (under special conditions).
The customer can either opt for an existing HW Seeds cultivar as the initial stock, or ask us to custom-develop a variety to fully meet their requirements.
However, work is required on both sides in a process such as this, and the varieties developed by HW Seeds and given to the customer for testing require a proper follow-up.
A process such as this often takes place in various phases. In each phase, different resistances can be bred in depending on the requirements.
The customer obtains the exclusive sales rights, while HW Seeds is responsible for preserving and propagating the variety. HW Seeds also provides the customer with the seeds for production, originating from Dutch soil. Everything is arranged for the customer.
Several projects like this are already underway.